Questions to ask buyers agents before employing them
An investment that may last you years, if not decades, is purchasing a home. Your experience buying a house can be significantly improved by working with the right buyers agent who brings knowledge, professionalism, and skill to the table.
Buyer's agent helps property investors to have a suitable property. Remember, some clients need a home or investment property. So, asking a real estate agent questions will show if he understands the purchase process. It is not easy to find properties. In fact, property buyers must be ready to ask buyers agents questions.
The property purchasing process is not easy. That is why it is essential to ask questions. Someone said hiring a buyer's advocate with the best property portfolio is critical. Please hire licensed professionals. It is essential.
A good buyers agent may significantly shorten the time it takes you to find a home, depending on the information they provide. Considering that 88% of purchasers in 2021 did so through an agent, finding the ideal agent is essential to your success as a home buyer. Keep in mind some real estate-related questions as you evaluate applicants.
Therefore, in this write-up, we will discuss who a buyers agent is and then proceed to the questions to ask the buyers agent before employing them. Hence, you have a role to play. Therefore, please shun all interruptions and follow us closely. Are you ready for the ride? Let's ride!
Who is a buyers agent?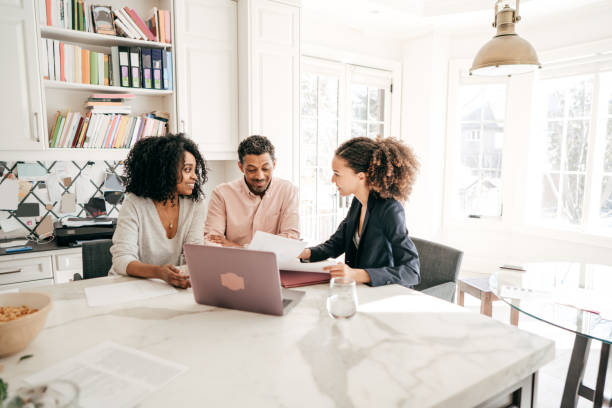 A buyers agent aids potential owners in finding properties and will ultimately bargain for a reasonable price. There are various buyers agents, but you shouldn't mistake them for listing agents who work for house sellers.
Also, the buyers agents differ in terms of their licenses. A real estate agent's license grants the ability to rent, acquire or sell various properties. Realtors are participants of the National Association of Realtors, which has a set of rules that real estate agents must follow and hold the same licensing as real estate agents.
A broker can run a firm and hire other agents since they have both a real estate agent license and a broker's license.
Some real estate agents solely represent purchasers as they have a fiduciary (legal or ethical) obligation to their clients. These agents fall under the category of exclusive buyer's agents. They don't take listings or represent sellers, which can lead to a conflict of interest during negotiations.
Real estate agents are in charge of building inspections, explaining the changes in property prices to the client, arranging inspections, property purchases, and the entire buying process. Therefore, you need to hire a good buyer's agent if you want a family home. Not only that, if you want a home or investment property in Australia, you need an expert buyers agent that sells real estate.
Also, buyers advocates are in charge of the off-market property, off-market listings, and real estate market, explaining the changes in the property market and relating the current market value to the client. So they are practically working on the buyer's behalf.
That is why property investors would like to work with buyers agents with local knowledge of the local real estate market. Thus, who are the selling agents? There's a key difference between a selling agent and buying agent. That's not where we are going.
Buyers Agent's work
As you negotiate the home-buying process, buyers agents are vital allies and advisors. Thanks to tools like the MLS database they have access to behind the scenes, they will be authorities on your target neighborhood, assist you in finding the ideal home, and provide information you can't find anywhere else.
Additionally, they will help you complete your offer and ensure that your contract contains all the necessary stipulations to protect you as they guide you through the transaction process.
Without an agent, you could have to do all the paperwork and research yourself, which could cost you money or possibly your dream home. Using a buyer's agent will help you to get a perfect property. Home buyers who want to be safe from unsuitable properties must strike a deal with a buyer's advocate.
Questions to ask a buyers agent before hiring him
1. How long have you been a buyers agent?
Knowing if you're striking a business deal with an experienced buyers agent is essential. From our end, it is good to hire a buyers agent that has been playing real estate games for at least 8 years.
Furthermore, a seasoned agent will have developed negotiation strategies that have been tried and true and will be able to foresee issues before they occur. Additionally, they will already be connected to other real estate experts.
2. Do you work full-time or part-time as a buyers agent?
Agents that work in real estate full-time are more likely to be able to commit more time to work for you than those who do it as a side job. Therefore, I would advise starting by asking, "Are you a full-time or part-time agent?" To get the right property, you need to ask this question.
3. How many properties do you help buyers purchase every year?
According to NAR, real estate agents represent 12 buyers or sellers on average each year. Therefore, if your agent performs significantly worse, it can cause concern.
4. Do you represent buyers and sellers equally?
Many real estate brokers specialize in either representing buyers or sellers. Of course, finding a specialist is fantastic, but an agent who works on both sides of the process can have some beneficial ideas to share.
5. How many customers do you currently have?
This is a fine line to walk. If your agent has too many customers, they might not have time for you, while too few might cause concern.
6. What is your representation's buyer-to-seller ratio?
You may get a sense of your agent's specialty by understanding the ratio of buyers to sellers. A balanced client list may indicate that a business is well-versed in both aspects of the transaction.
There isn't a secret quantity to watch out for. But according to Kauffman, it's more about fit and whether you think their response matches what you're searching for.
7. From the first house you visit together until the closing table, how often do you work with buyers?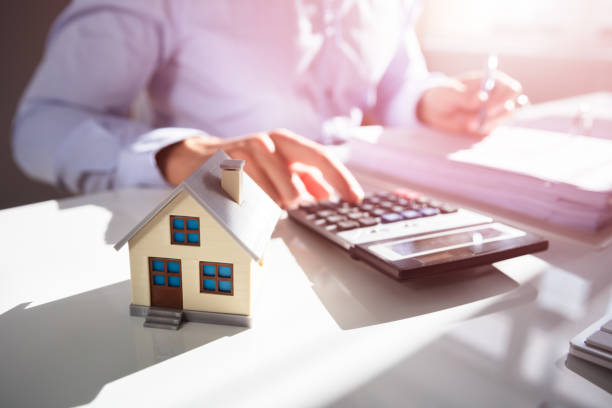 Although few buyers find their ideal property immediately, the time it takes to find your real estate agent can significantly influence it. Of course, finding a home depends on various factors, but if your realtor regularly works with customers for six months or more, you should be cautious.
8. Do you have references I can contact?
You would undoubtedly contact a new employee's references if you hired them, right? Make sure to conduct the same thorough background checks on your new buyers agent as you would on any other professional you hire. Be wary if they can't provide you with a list of happy customers.
According to Kauffman, online testimonials may also be useful in determining how a buyers agent interacts with clients. "You can see if this is a people person, and you can tell whether it's going to be a good fit for you as you read through the evaluations," she advises.
9. Have you assisted buyers in locating properties in these regions?
The area you're looking at should be familiar to your buyers agent. Communities vary in terms of the kinds of homes that buyers want, the types of homes that sell, and so on. Ensure your agent is familiar with the neighborhood where you wish to buy. For instance, if you are in Brisbane, you need to ask your buyer's agent if he understands the Brisbane property market.
On a final note
If you can pay attention to verbal and non-verbal responses to asking the above-listed questions, you will surely get it right. Then, when you start asking a buyers agent these questions, he will pay attention and give you the best of his service.
Finally, do you have a question regarding this topic? Please feel free to drop your question in the comment box. Thanks for reading!